Stolní hry Red Raven Games, od 400 do 600 Kč
Partner sekce
Tomovy hry

www.tomovyhry.cz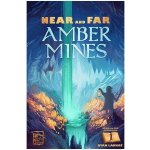 2 - 4
Máte rádi výpravnou fantasy hru Near and Far? Pokud ano, jistě vás potěší, že je na světě první modulární rozšíření s názvem Amber Mines! Vydáme se v něm do tajemných...
Uložit ke srovnání
The mystical forest has been home and haven to beasts, spirits, and forgotten gods for thousands of years. While the Haven Guardian slumbers, a nearby human village has grown...
Uložit ke srovnání
Minutová říše: Legendy je pokračování hry Minutová říše, která však není vázané na vlastnictví původní hry. Stejně jako v předchůdci i zde budou hráči zabírat pozice na mapě...
Uložit ke srovnání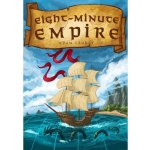 Hodnocení produktu: 100%100% (Perfektní)1 recenze
2 - 5, 8 min
Vybuduj impérium a dobyj zemi během osmi minut! Eight-Minute Empire je superrychlá hra, ve které budete kontrolovat oblast a činit nelehká rozhodnutí. Hru se snadno naučíte a je...
Uložit ke srovnání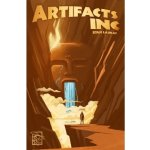 13 let, 2 - 4, 60 min
New York, 1929: celý národ zachvátil zájem o starověk! Muzea hladoví po tajemných a exotických artefaktech - a vy jste hladoví po dobrodružství. Vytvořte si svou vlastní...
Uložit ke srovnání