Stolní hry Looney Labs, od 400 do 600 Kč
Partner sekce
Tomovy hry

www.tomovyhry.cz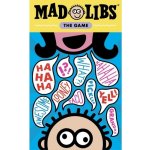 párty, 3 - 8, 10 min
Mad Libs: The Game je od svého vzniku roku 1958 nejpopulárnější slovní hrou na světě. Nyní přichází zbrusu nová párty verze, která obsahuje všechny oblíbené prvky z klasické Mad...
Uložit ke srovnání
2 - 4, 30 min
Stejně jako starší bráška této hry - karetní Fluxx - i tato hra je o změně: neustále se tu mění pravidla, cíle hry a herní plán. Každý hráč začíná se třemi dílky hracího plánu...
Uložit ke srovnání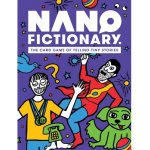 párty, 3 - 6, 45 min
Kde to jsme? Kdo je tam? Co se děje? A jak to celé dopadne? V párty hře Nanofictionary odpovídá kažý z hráčů pomocí karet na tyto zásadní otázky. Na základě vytažených karet...
Uložit ke srovnání