Partner sekce
Tomovy hry

www.tomovyhry.cz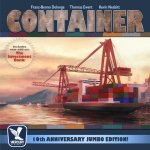 3 - 5, 75 min
Klasická desková společenská hra Container vychází v nové Jumbo edici ke svému desátému výročí. Ve hře plné obřích lodí, produkce a přepravy v realistických kontejnerech budete...
Uložit ke srovnání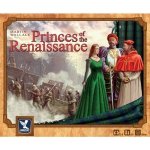 3 - 6
Strategická desková hra Princes of the Renaissance vás zavede do renesanční Itálie. Každý z hráčů se ujme role jednoho z princů a princezen některého z menších rodů. K dispozici...
Uložit ke srovnání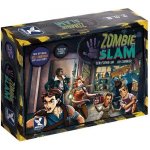 2 - 6, 15 min
Celé město zachvátily hordy nemrtvých! V karetní hře Zombie Slam se hráči pokoušejí přežít noc a naplnit si své batohy zásobami pomocí slummovacích karet. Musí tak učinit dříve...
Uložit ke srovnání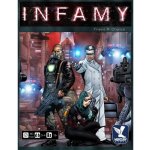 13 let, 3 - 4, 60 min
V mimozemské těžařské kolonii na ARES-6 se zločin vyplácí. Tři frakce zde soupeří o kontrolu nad tímto zkorumpovaným novým světem a vším, co se v něm nachází. Vy jste žoldáky...
Uložit ke srovnání
2 - 5, 90 min
The Capitals Na celém světě se krásná a skvostná města nepostavila za jedinou noc, bylo nutno mnoho plánování, zdrojů a času. Všechny země také chtějí mít velká města a a...
Uložit ke srovnání