Stolní hry Overworld Games
Partner sekce
Tomovy hry

www.tomovyhry.cz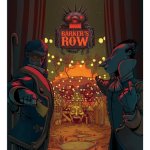 12 let, 2 - 4, 25 min
Dámy a pánové, chlapci a dívky, velevážené publikum! Toto si nemůžete nechat ujít! Budete svědky kolosálních bestií a nepředstavitelných rozmarů přírody! Nadpřirozené a...
Uložit ke srovnání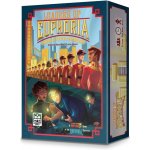 párty, 4 - 8, 15 min
V deskové hře Leaders of Euphoria: Choose a Better Oppressor se hráči ocitají ve světě Euphoria. Děj této hry se odehrává dříve, než sama Euphoria, je to období, kdy město bylo...
Uložit ke srovnání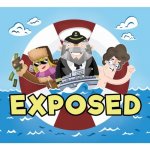 párty, 2 - 6, 30 min
Exposed je párty hra plná dedukce a kapsářství. Hráči krouží v utajení okolo hrací plochy a snaží se ukrást co nejvíce peněženek od nic netušících hostů. Své protihráče se potom...
Uložit ke srovnání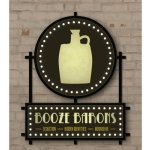 párty, 3 - 9, 25 min
Booze Barons je rychlá týmová párty hra, která se odehrává v období americké prohibice. Hráči pašují určitý druh alkoholu a tajně jej dodávají po celém městě. Za každou...
Uložit ke srovnání
Ve hře Good Cop Bad Cop došlo k tomu, že policejní sbor úpí pod tíhou korupce. Bude třeba dostat mafiánského bosse dříve než zkorumpovaní poldové sejmou tajného agenta. Good Cop...
Uložit ke srovnání