Partner sekce
Tomovy hry

www.tomovyhry.cz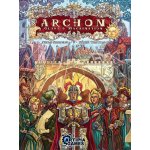 2 - 4, 90 min
Ve strategické společenské hře Archon: Glory and Machination se hráči v roli mocných archonů snaží podporovat království Cardis, aby získali přízeň vládce Rhodriga. Pomocí...
Uložit ke srovnání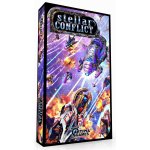 10 let, 2 - 4, 10 min
Stellar Conflict je rychlá hra o vesmírných soubojích. Využívá prvku hraní v reálném čase, takže o adrenalin v ní není nouze. Princip hry vychází z populární real-timové hry...
Uložit ke srovnání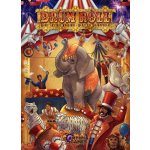 2 - 4, 90 min
V deskové hře Drum Roll cestují hráči coby majitelé cirkusů po evropských městech a snaží se svou show oslnit publikum. Cesta ke slávě není snadná - musí najímat umělce a...
Uložit ke srovnání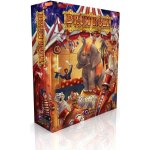 Výjimečně výtvarně zpracovaná strategie s tématem cirkusáckého života. Staňte se principály cirkusu ze začátku 20. století.
Uložit ke srovnání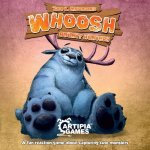 párty, 2 - 8, 10 min
Whoosh Bounty Hunters je zábavná rychlá karetní hra, ve které se hráči snaží chytat monstra a shromažďovat odměnu. Po každém pokusu o lapení příšery se vyloží nová karta...
Uložit ke srovnání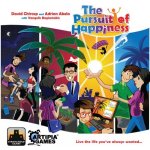 1 - 4, 60 min
Pursuit of Happiness (druhá edice) je hra, ve které hráči prožívají život postavy od jejího narození. Za svou postavu budou usilovat o vytoužené zaměstnání, navazovat vztahy,...
Uložit ke srovnání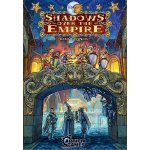 2 - 4, 30 min
Shadows over the Empire Po dlouhém obléhání bylo království dobyto silnou říší Asmidan. Emperátor poslal správce zákona aby vytvořil nové zákony a pořádek neboť v zákulisí...
Uložit ke srovnání