Partner sekce
Tomovy hry

www.tomovyhry.cz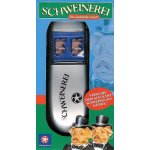 Hodnocení produktu: 96%96% (Perfektní)4 recenze
Originální hra Prasátka, plně nahrazují klasickou hru v kostky. Prasátka jednoduše hodíte na stůl a podle toho v jaké poloze zůstanou ležet si počítáte body. Hra obsahuje:-...
Uložit ke srovnání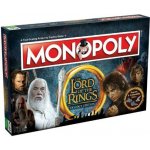 2 - 6, 60 min
Vydejte se za dobrodružstvím do Středozemě! Seberte sílu a odvahu a vybudujte svou říši v kulisách trilogie Pána prstenů a oblíbené hry Monopoly. V deskové hře Monopoly: Lord of...
Uložit ke srovnání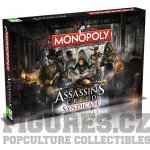 8 let, 2 - 8, 60 min
Připojte se k Bratrstvu! Investujte, vyjednávejte a obchodujte v době průmyslové revoluce a vytrhněte z rukou Templářů proslulé památky viktoriánského Londýna. Jakou strategii...
Uložit ke srovnání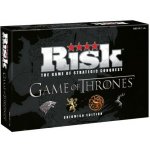 2 - 5, 60 min
Stolní hra Desková hra RISK: Game of Thrones - Skirmish Edition. Hra o trůny potkala legendární strategickou deskovku Risk! Hrejte za jednu ze svých oblíbených postav ze...
Uložit ke srovnání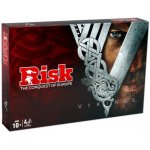 2 - 5, 60 min
Nechte se vtáhnout úchvatným světem Vikingů v deskové strategické hře Vikings Risk. Evropa si prošla mnoha historickými bitvami, které zasáhly do osudu dějin. Vy teď máte...
Uložit ke srovnání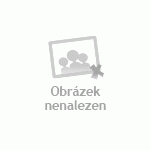 Kdo si první pochutná na salátu? Želvy jsou spíš loudalky, ale sotva objeví čerstvý křupavý salát na záhonu za trávníkem, vyběhnou, aby se dostaly k těm nejlepším listům. Želvy...
Uložit ke srovnání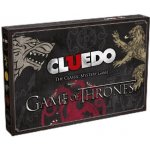 3 - 6, 30 min
V dedukční deskové hře Cluedo: Game of Thrones hráči objevují sedm království Západozemí, pátrají po stopách vraždy, vyslýchají ty, které potkají, a všemi prostředky se snaží...
Uložit ke srovnání
Hodnocení produktu: 100%100% (Perfektní)1 recenze
6 let, 2 - 5, 30 min
Cartagena je strategická desková hra, ve které budete utíkat z vězení ve slavné pevnosti. Hráči posouvají figurky pirátů po hrací desce a snaží se dostat všechny členy posádky...
Uložit ke srovnání