Partner sekce
Tomovy hry

www.tomovyhry.cz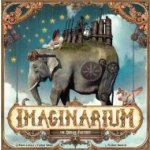 Hodnocení produktu: 100%100% (Perfektní)1 recenze
2 - 5
Máte rádi hry, které mají opravdu neobvyklá témata a zpracování? Ve hře Imaginarium budete jako doma. Jedná se o strategickou hru pro 2-5 hráčů, která má velmi sugestivní, až...
Uložit ke srovnání
Hodnocení produktu: 60%60% (Průměrný)1 recenze
párty, 2 - 4, 20 min
V krásné fantasy hře Histrio se stanete principálem kočující herecké společnosti. Na jednotlivých štacích budete najímat herce a uvádět rozpustilé komedie i srdcervoucí...
Uložit ke srovnání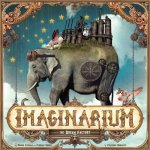 2 - 5
Skrze hustou mlhu jen tušíte obrysy obří továrny. V těchto místech se formuje sama podstata snů. Vstupujeme do továrny skrze velkolepý vchod a nacházíme tu velkolepá zařízení! V...
Uložit ke srovnání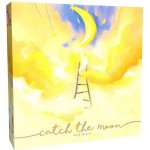 2 - 6, 20 min
V dovednostní hře Catch the Moon dostanete k dispozici několik žebříků a k nim budete potřebovat ten správný balanc a špetku představivosti. Luna netrpělivě čeká na vaši...
Uložit ke srovnání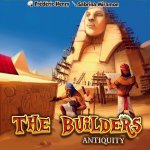 2 - 4, 30 min
The Builders: Antiquity je samostatná hra navazující na svého staršího bratříčka The Builders: Middle Ages. Tentokrát ale budou vaši služebníci budovat visuté zahrady, pyramidy...
Uložit ke srovnání