Partner sekce
Tomovy hry

www.tomovyhry.cz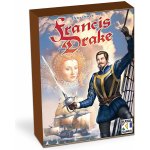 3 - 5, 120 min
Francis Drake je luxusně zpracovaná hra o loupeživých nájezdech piráta ve službách anglické královny. V každé ze tří výprav do Nového světa se bude každý z hráčů snaží uloupit...
Uložit ke srovnání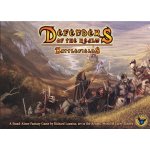 2 - 4, 30 min
Defenders of the Realm: Battlefields je taktická karetní hra pro dva až čtyři hráče, která je na rozdíl od mnohých ve dvou výborně hratelná. Navíc vyniká ilustracemi od...
Uložit ke srovnání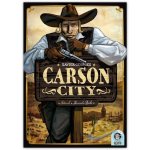 Carson City je hra z prostředí divokého západu, ve které se budete snažit být úspěšnější než ostatní pistolnící ve městě. K tomu musíte zabírat území, stavět na něm nové budovy...
Uložit ke srovnání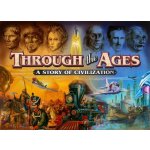 Through the Ages je mistrovským dílem českého designéra Vládi Chvátila (Space Alert, Galaxy Trucker, Tash-Kalar) a pohybuje se v desítce nejlepších her všech dob podle žebříčku...
Uložit ke srovnání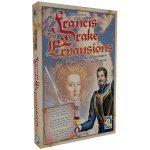 Hodnocení produktu: 90%90% (Perfektní)1 recenze
3 - 5, 90 min
Dragon Rampage je kostková fantasy hra, ve které se stanete klasickou družinou hrdinů, které se při rutiním průzkumu podzemí zadařilo probudit draka. Teď půjde pouze o přežití...
Uložit ke srovnání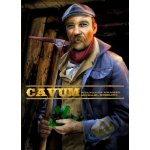 2 - 4
Cavum je hra, ve které se vydáte kutat vzácné kameny do nitra hory. Hra stojí na principu pokládání a překládání dílk s cestami uvnitř hory. Úkol je přitom jednoduchý. Být tím,...
Uložit ke srovnání
2 - 6, 90 min
Triassic Terror je vzrušující taktická desková hra z prostředí dinosaurů pro 2 až 6 hráčů. Pravěký svět je plný nebezpečí a stáda dinosaurů to nemají jednoduchá, ať už jde o...
Uložit ke srovnání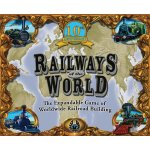 Railways of the World je vpravdě epická, úžasně vypadající a neskonale zábavná hra, která z vás udělá ty pravé stavitele železnic. Vítejte ve hře Railways in the World. V této...
Uložit ke srovnání