Partner sekce
Tomovy hry

www.tomovyhry.cz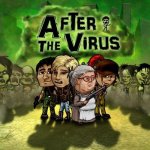 1 - 3
Jeden, dva, či tři hráči se kooperativní karetní hře After the Virus ocitnou v zuřící zombie apokalypse a budou se snažit přežít. Budou procházet patnácti misemi, které...
Uložit ke srovnání
Venuše je druhé rozšíření pro hru Mars: Teraformace. Hráči v ní budou budovat levitující města a přizpůsobovat atmosféru životu na nehostinné planetě Venuši.
Uložit ke srovnání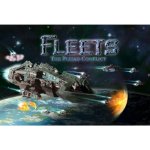 Hodnocení produktu: 80%80% (Velmi dobrý)1 recenze
2 - 4, 120 min
Roku 3400 lidstvo kolonizuje Plejády, mocné korporace soupeří o kontrolu a vliv. Ve hře Fleets: The Pleiad Conflict vede každý z hráčů flotilu hvězdných lodí a za pomoci...
Uložit ke srovnání