Partner sekce
Tomovy hry

www.tomovyhry.cz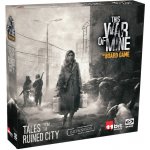 1 - 6
Válka pokračuje, obětí už jsou tisíce a my každým dnem ztrácíme naději. Zásoby jídla se zmenšují, naše domovy se bortí a nezbývá nám, než bojovat o přežití. Hledáme nové...
Uložit ke srovnání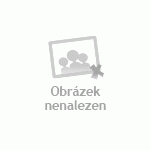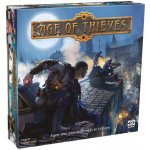 2 - 4, 60 min
Age of Thieves je fantasy desková hra, která se odehrává na severním okraji mocného císařství, v přístavním městě Hadria. Každý hráč se v této hře stává zlodějským mistrem,...
Uložit ke srovnání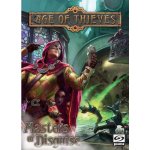 Masters of Disguise je rozšíření pro fantasy deskovou hru z prostředí zloděů Age of Thieves, které přidává 2 nové postavy (včetně miniatur), speciální dovednosti a záznamy...
Uložit ke srovnání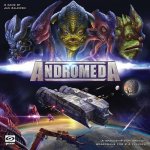 2 - 4
Andromeda přenese hráče do budoucnosti, do časů dávno po vyhynutí lidstva. Jeho místo zaujaly nové rasy z naší galaxie i ze vzdáleného vesmíru. O mír se stará Galaktická rada...
Uložit ke srovnání
2 - 2, 60 min
Metallum je ekonomická strategická hra pro dva hráče, kteří jsou jako piloti vesmírných plavidel pověřeni svojí korporací úkolem vybudovat v planetárním systému co...
Uložit ke srovnání
3 - 5, 90 min
End of Atlantis: Revised Edition je nové vydání strategické deskové hry pojednávající o zániku bájné Atlantidy. Hráči se jako vůdci mocných urozených rodin musí postavit...
Uložit ke srovnání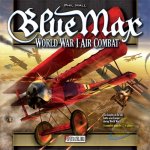 13 let, 2 - 6, 90 min
Podobně jako kdysi ve středověku spolu na turnajích soupeřili galantní rytíři, střetávali se za první světové války stíhaci piloti - rytíři nebes - ve vzdušných soubojích....
Uložit ke srovnání