Stolní hry Free League Publishing
Partner sekce
Tomovy hry

www.tomovyhry.cz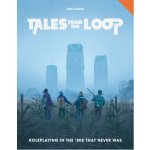 Skvělé cenami ověnčené scifi RPG švédského vydavatelství Free League, odehrávající se ve velice netradičních osmdesátých letech. Winner of five ENnies in 2017 including Best...
Uložit ke srovnání
Sada Mutant: Year Zero Dice Set obsahuje kostky pro post-apokalyptickou hru na hrdiny Mutant: Year Zero.
Uložit ke srovnání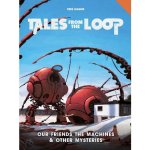 Tales from the Loop: Our Friends the Machines & Other Mysteries je příručka s herní kampaní pro cenami ověnčenou švédskou hru na hrdiny Tales From The Loop RPG. Příručka je v...
Uložit ke srovnání