Stolní hry Breaking Games
Partner sekce
Tomovy hry

www.tomovyhry.cz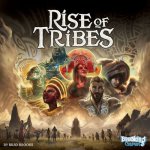 2 - 4, 30 min
V deskové hře Rise of Tribes se každý z hráčů stává vůdcem kmene během pravěku. Ty se v prehistorickém světě vydávají objevovat novou zemi plnou bohatých jezer, hor a lesů....
Uložit ke srovnání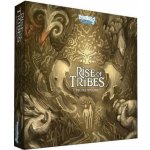 Rise of Tribes Deluxe Upgrade je rozšíření pro hru Rise of Tribes, které nahrazuje 94 hracích dílů ze základní sady za dřevěné. Rozšíření je v angličtině, je k němu zapotřebí...
Uložit ke srovnání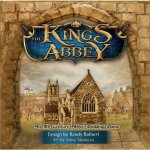 1 - 5, 90 min
V budovatelské deskové hře The King s Abbey staví hráči středověké opatství. Každý z nich má za tímto účelem k dispozici hrací desku a mnichy reprezentované deseti kostkami....
Uložit ke srovnání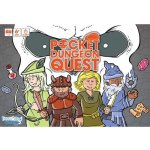 2 - 4, 15 min
Pocket Dungeon Quest je desková hra inspirovaná klasickými videohrami jako Rogue and Sword of Fargoal. Herní díly znázorňují dungeon, netvory a předměty nacházející se uvnitř....
Uložit ke srovnání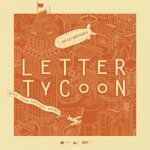 2 - 5
Letter Tycoon je poměrně zajímá hra se slovy s ekonomickými a strategickými prvky. Hráč skládá slovo ze sedmi karet písmen, které má v ruce a ze tří karet písmen, které jsou k...
Uložit ke srovnání