Partner sekce
Tomovy hry

www.tomovyhry.cz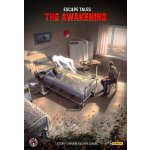 1 - 4
Escape Tales: The Awakening je první hra ze série únikových her se silným příběhem a náročnými hádankami. Příběh v této krabici je o otci, který se snaží zachránit svoji dceru...
Uložit ke srovnání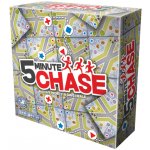 2 - 4, 5 min
5 Minute Chase je asymetrická desková hra, ve které se jeden nebo dva hráči stávají uprchlými vězni, kteří se chtějí dostat do své skrýše a ostatní se je naopak snaží vrátit do...
Uložit ke srovnání
2 - 4, 20 min
Ve hře The Curse of the Black Dice budou hráči ovládat posádku pirátské lodi. Budou muset tak spolu spolupracovat, aby přežili všechna úskalí jejich dobrodružství. Vyhrát však...
Uložit ke srovnání